Sorry, we couldn't find any results for your search.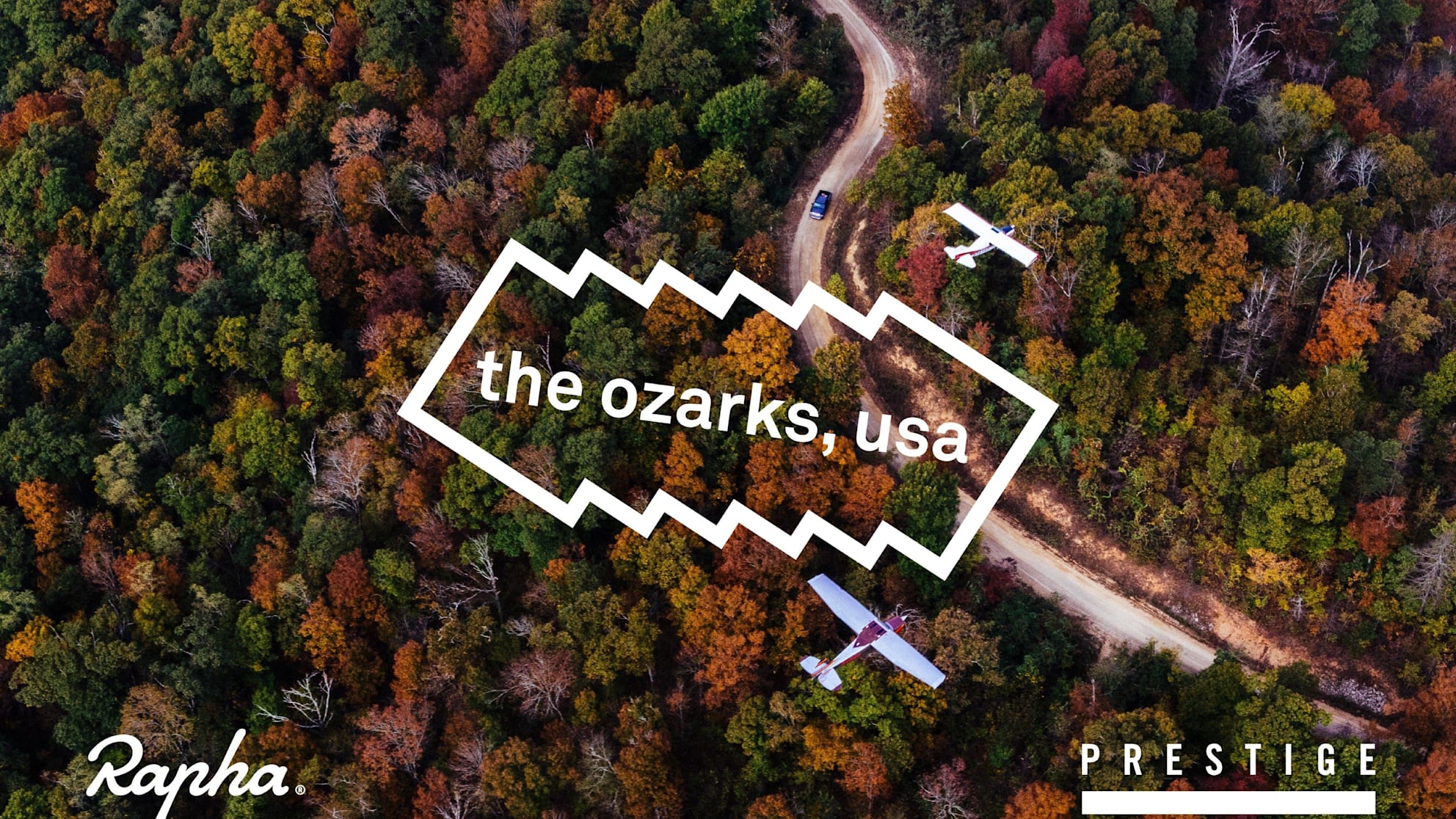 Rapha Prestige Ozark Plateau
Adventure. Teamwork. Resilience.
The Rapha Prestige tasks teams of riders with an all-day adventure across stunning terrain. Unsupported and unmarshalled, the rules are simple: start and finish as a team, and pass through all the checkpoints.
Apply Here
Applications are now closed.
The Route
Prepare for just under 200 kilometres of rolling terrain. Expect to be on the bike for ​8-10 hours. We seek out the roads less travelled, aiming to be quite remote at times. On a route of chip sealed lanes and gravel byways, we'll explore the rolling hills of Northwest Arkansas, through huge deciduous forests and past crystal clear lakes. There will be checkpoint locations and a supplied route, which will be revealed only to confirmed participants 48 hours before the ride.
Rules
The Prestige is a self-s​upported ride. You are responsible for navigation and keeping yourself and your team going. Minimum kit should include two tubes, multi-tool, pump, patch kit, and a masterlink. We highly recommend spare kit and nutrition. A​ .gpx file​ will be provided​ to all teams in the final week before the ride.
Teams
There will be space for up to 40 teams of four. A number spaces guaranteed for Rapha Cycling Club teams.
Entry Cost
$200 per team and at least six beers to share amongst fellow riders after the ride. Once your application has been accepted, Rapha will be in touch to collect the entry fee. Rapha will supply a payment link to confirmed teams on or after April 6, 2018. At the start we provide last minute nutrition, water and coffee. At the finish we'll have hot food and extra drinks for every rider, and we hope you can stay with us to share stories as the sun sets.