Sorry, we couldn't find any results for your search.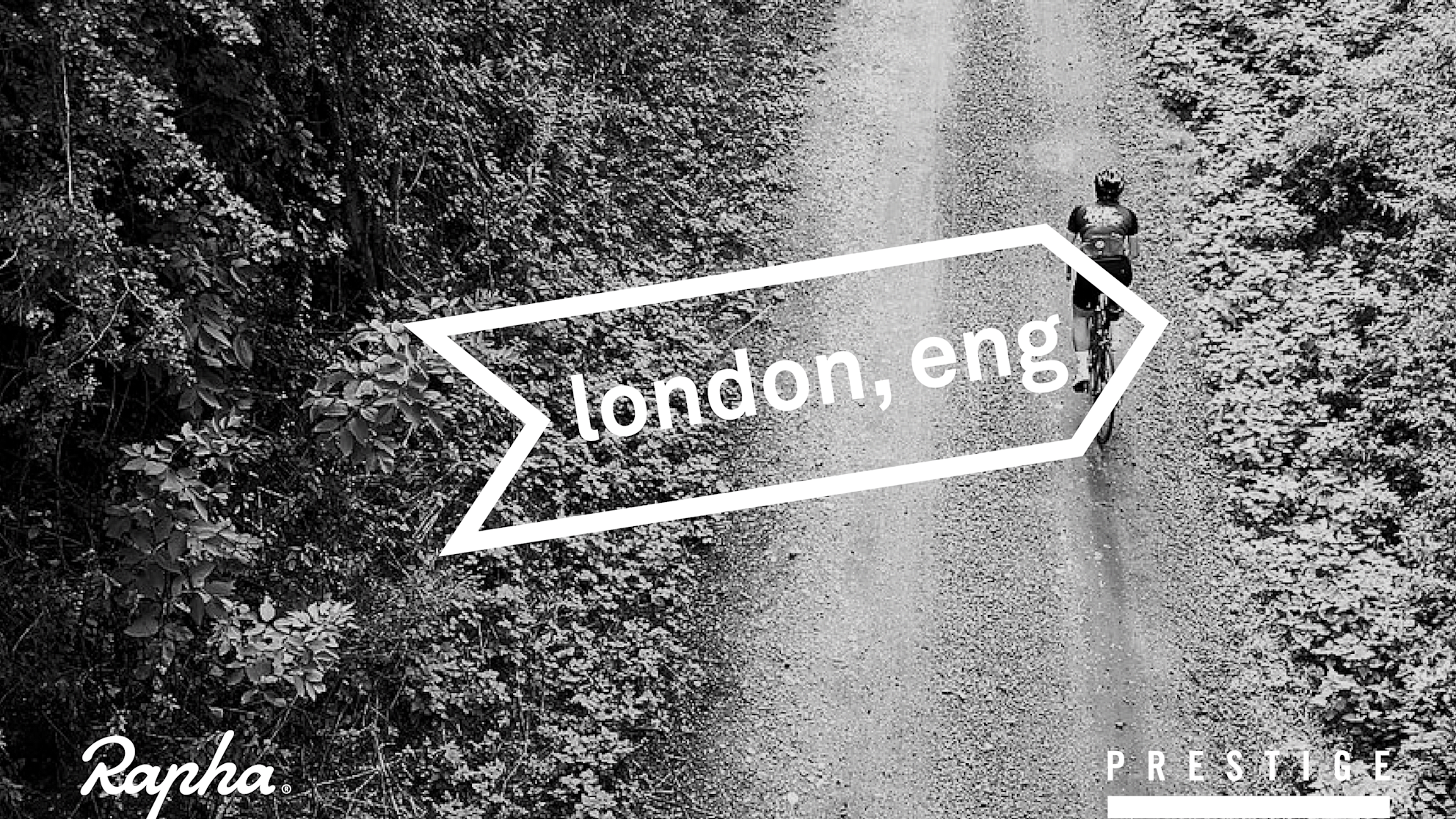 Rapha Prestige London
Adventure. Teamwork. Resilience.
The Rapha Prestige tasks teams of riders with an all-day adventure across stunning terrain. Unsupported and unmarshalled, the rules are simple: start and finish as a team, and pass through all the checkpoints.
Applications are now closed
Rapha will contact successful teams on or after Tuesday, 1st May with a payment link.
The Route
Prepare for approximately 160 kilometres of rolling terrain. Expect to be on the bike for 7-8 hours as we navigate the pick of Hertfordshire's country lanes. A varied route will also see riders encounter the steep pitch of Swain's Lane in North London and with plenty of gravel sections. There will be checkpoint locations and a supplied route, which will be revealed only to confirmed participants 48 hours before the ride.
Rules
Up to 45 teams of four will leave from Rapha Spitalfields on a ride of 160 kilometres through the lanes of North London and out into the rolling hills of Hertfordshire, including a date with the storied slopes of Swain's Lane and with plenty of gravel sections.
Teams
There will be space for up to 45 teams of four with a number spaces guaranteed for Rapha Cycling Club teams.
Entry Cost
Entries cost £60 per team. Each rider receives a complementary cap and musette with an exclusive design unique to Prestige you've ridden. At the start we provide last minute nutrition, water and coffee. At the finish we'll have hot food and extra drinks for every rider, and we hope you can stay with us to share stories as the sun sets. Once your application has been accepted, Rapha will be in touch to collect the entry fee. Rapha will supply a payment link to confirmed teams on or after Tuesday, 1st May.